We love to tell you about all sorts of non-formats. This time they chose not quite characteristic music for the spring playlist – a mix of ducrewave and post-punk, with an admixture of psychedelia from two bands at once: Cold Comfort boys and H.Soror girls.
Ukrainian young artists are increasingly delving into subcultures and trying to find their own unique kind of music. Everything new is well-forgotten old, of course. But how nice it is to receive your favorite aura of mystery and melancholy with good album doses, which, moreover, can be seen with your own eyes.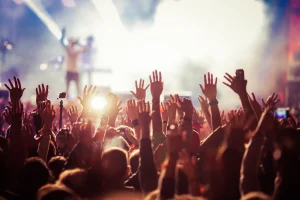 Another no less pleasant nuance: even young artists can now relatively easily arrange a mini-tour around Ukraine and perform in a dozen or two cities. In this state of affairs, we see the light at the end of the tunnel from that hopeless darkness that everyone is talking about. First, we are witnessing the development of a multipolarity of speeches. Not Kyiv alone. It's very cool that local associations of interests and similar music are developing in the regions. Secondly, we are insanely happy about the rich palette of genres that we have the pleasure of discovering for ourselves lately: from post-rock and experimental projects to really great metal and alternative.
H.Soror – 4
Today we want to tell you about a couple of relatively young formations that are quite successfully declaring themselves in the clubs of the country. Just the other day the guys from Cold Comfort (Rivne) released their next EP "Issue De Secours". To be frank, we are pleasantly shocked by this instance. All the nuances are observed so that the music flows like honey in the ears. There is dynamics, pleasant otherworldly vocals, appropriate guitar parts, surround sound and personality enough to not want to compare with Curtis (for all our love for this canonical personality). The latest release was already recorded with the help of the Worn Pop label, with which the guys began a fruitful collaboration. In the near foreseeable future – a tour of Ukraine. Below we will present you his poster, suddenly you can catch good music in your city.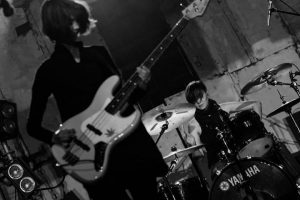 Often 2 Natashas from Kyiv go to concerts with Cold Comfort, whom you certainly saw with us at GOGOLFEST – H.Soror. It's amazing how 2 fragile girls can create the thickest sound of desperation. Apparently, drums and bass in their hands can do a little more than everyone else. Now the third integral element of the sound of this group is the saxophone, which adds bright lyrical notes to the overall atmosphere. This spring, the guys will also ride around the country with concerts, so listen first, and then look for your city on the poster below.
1.

Tyburn Tree (feat. Banek)

2.

Molotova

0

3.

Green Jam

0

4.

Kangaroo Seeds