After several years of silence, Cold Comfort have unveiled "The Scent (That Gone Away)" from their forthcoming EP "The Submerging", out next week via Worn Pop. The release will include 4 previously unreleased compositions, which until then could only be heard a few times at concerts.
"This is probably the most unusual track that will be presented on the release, and first of all it concerns the rhythm section.
To the broken rhythm of a drum machine and soft but poignant melodies, we are trying to convey a sense of nostalgia for the days long gone and a little hope that many more wonderful moments are ahead of us, "the band members wrote.
Сold Comfort is a coldwave duet of two Alekseevs, drawing inspiration from the aesthetics and sound of 80s music. At the end of 2012, they found their common ground – under the piercing background of analog synthesizers, the roar of vocalist and guitarist Alex, revealing social topics, they began to play rather ominous melodies under the strict, but at the same time rhythmic sound of a drum machine. Since then, the duo has earned a reputation as one of the best coldwave bands in Ukraine. Now the band already has a full-length album and several singles on the Worn Pop label. Their first release was issued in a symbolic edition of 69 copies on discs and sold out on the first European tour. The band's latest release was the re-release of their first EP "Modern Crypts" with the bonus track "The Future That Never Was", which was released as a digital single in 2014.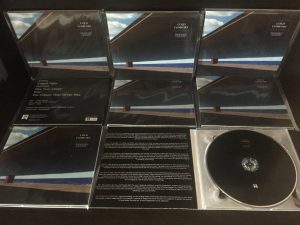 The Future That Never Was
Have you nothing to contribute? Have you nothing to contribute? Have you nothing to contribute to a discussion on which depends the world civilization, perhaps? perhaps even our very existence?]
I know everything is never much
But the sound of the sound you heard was serious So take back everything you ever got Cause this is the future that That never was
Right
That's right
Right
[I never would have imagined it would be anything like this]
The page has turned around from what it was
So maybe I'll hate you now just because The burden is tiresome and has become The same as the future that That never was
Right
That's right
Right
[I never would have imagined it would be anything like this]
The dream that you dreamed about
It never came Step back and look around Now who's to blame Your voice is weaker now It's just a buzz That sounds like the future that That never was